Great Keppel Island Day Trip Including Lunch & Snorkelling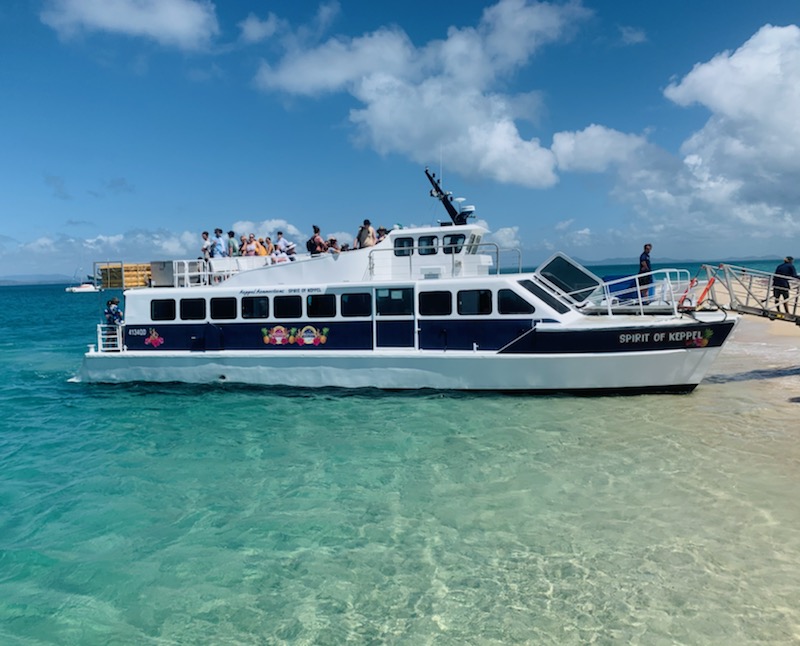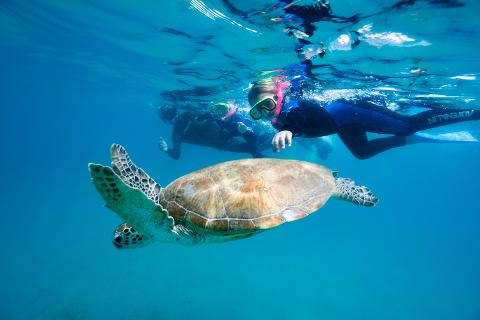 天數: 30 分鐘 (左右)
产品编号: GKIKBM
Head to Great Keppel Island on board one of our vessels Calippo or Spirit of Keppel today!
We depart from the RED JETTY at the Keppel Bay Marina daily at 7:30am and 9:00am (subject to change). We make way over to Great Keppel Island from the Keppel Bay Marina, dropping you directly on the picturesque Fishermans Beach. From here, make your way to our beachfront Watersports and Activities hut to collect your snorkelling equipment and head to the nearest reef directly off Shelving Beach or Monkey Beach. The Hideaway Bar & Bistro serve lunch between 11:30am - 2:30pm and your day trip includes anything off the lunch menu including a beer, wine or softdrink. Childrens lunch tickets are from the childrens menu.
You're snorkel hire is for the entire day so you can take a leisurely stroll to one of the other beaches after lunch or snorkel after lunch, it's your choice how you plan your day!
You will need to return you snorkel equipment to the watersports hut prior to departure and ensure you are on the beach in our drop-off/pick-up spot 10 minutes prior to your deparutre time for boarding!
--------------------------------------------------------------------------------------------------------------------------
Departing from RED JETTY' at Keppel Bay Marina, Keppel Konnections will connect you to Great Keppel Island Hideaway. Services depart twice a day, 7 days a week. Extra services may be available subject to demand.

Bookings are essential.
Online bookings now available at www.keppelkonnections.com.au or www.facebook.com/keppelkonnections.

Please make your way to Keppel Bay Marina - Green Ticket Shed near Red Jetty ramp at least 30 minutes prior to scheduled departure.
When departing Great Keppel Island, you are required on Fisherman's Beach (roughly where we dropped you off) no later than 15 minutes prior to the departure time.
Baggage: 1 piece of baggage per person (max 23kg). All eskies must be 40L or less. Excess baggage may incur an extra fee.
Package includes full day snorkel hire (you are not required to add additional snorkel hire to your booking) plus anything from the lunch menu and choice of beer (XXXX or Great Northern Stubbie or Can), house wine or soft drink from Great Keppel Island Hideaway. Please note, lunch hours are 11:30pm - 2:30pm.
Infants (under 5 years) travel for free but do not receive a meal. You can add a kids meal as an optional extra for infants, as well as the snorkel hire.
Please note, not valid on Christmas Day, or days when there are special events on the island.

All cruises are subject to sea and weather conditions in the interest of passenger safety.
Should the company be forced to cancel or alter cruises our liability is limited to offering an alternative cruise or appropriate refund no greater than the fare paid.